HypnoBirthing® Schedule 2013
June 27 – July 25 (Thursdays 7-9:30pm - Torrance)
August 18 – Sept 15 (Sundays 5-7:30pm - Torrance)
October 22 – November 19 (Tuesdays 7-9:30pm - Torrance)
The class facilitates self-hypnosis while participating with other expectant couples. Early registration is recommended as class size is limited. The fee for this class is $350 per couple. To register please call 310-293-8464 or go to SouthBayBreastFeedingSupport.com.
Fee includes Hypnobirthing book by Marie Mongan, 2 CD's and class folder.
Private in-home sessions are also available. Contact ellieshea@doulabirthpartners.com or 310-293-8464.
Interested in becoming a Certified HypnoBirthing Instructor?
HypnoBirthing® Practitioner Training
San Mateo, CA
July 25 – 28, 2013
For more information or to register:
ellieshea@doulabirthpartners.com
310-293-8464.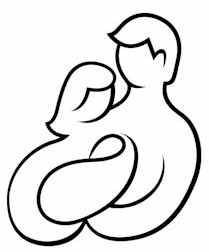 © 2011 Doula Birth Partners of Los Angeles